Churchill show comedian Owago Onyiro is a very sad man. This is after a woman he was supposed to transact a business with robbed him of Ksh. 70, 0000.
The said 'con woman' was supposed to sell him a pair of speakers.
Owago took to his Facebook page to register his frustration by exposing the lady.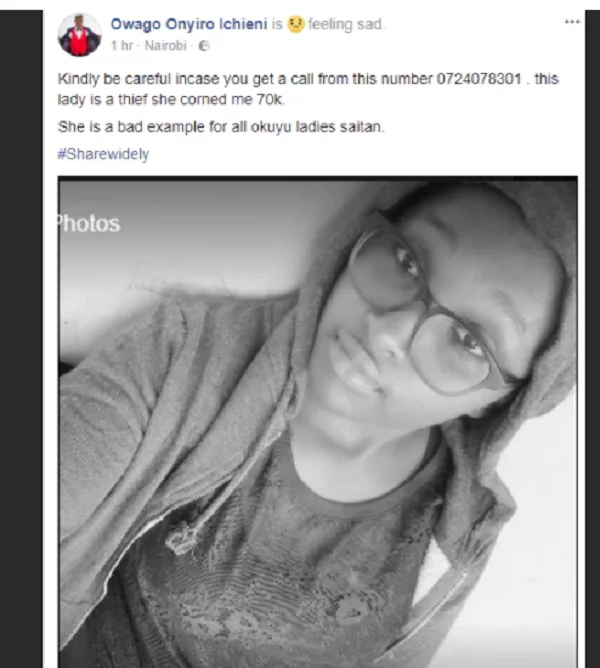 "She is a bad example for all Okuyu ladies saitan," said the comedian in the post. "Kindly be careful in case you get a call from this number 0724078301.This lady is a thief she corned me 70k" He wrote
His fans were however curious to know how it happened. On his reply, he said that he had met the lady a number of times before giving her the cash.
"She's good thief, didn't suspect.." Explained Owago. "U sent her money before u even met her…or u had met already.