A ten month old baby who was admitted at Thika Level Five hospital last month after doctors found fourteen sewing needles mysteriously lodged in her flesh. The mother of the baby, Jacinta Ndunge, was arrested on Monday, December 4 to record a statement pending investigation into the mysterious incident.
Mother of baby with fourteen needles on her body arrested by police An x-ray showing 14 needles mysteriously lodged in a baby's body. Thirteen have since been removed.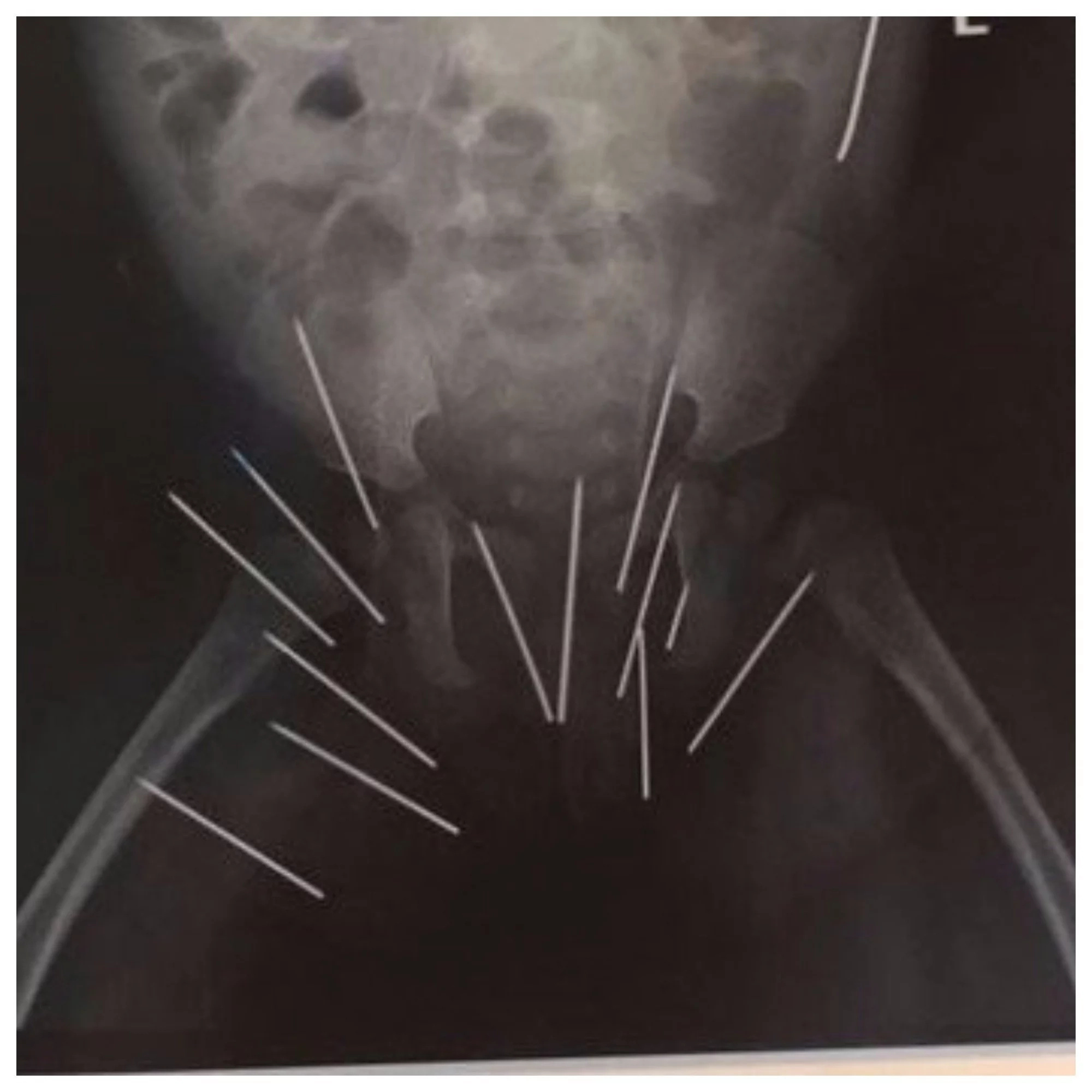 According to a report by Citizen News, Thika Sub-county Children's Officer Rebecca Kariuki, confirmed the case was reported to their offices three weeks ago. She said that they opted not to act until the baby was treated as they were suspecting a case of child abuse
Jacinta however insisted that she does not know how the needles were lodged in her baby's body. The 30 -year-old mother claimed that she only discovered one of them after she was pricked while applying jelly on the baby.
Thika Sub-county Children's Officer explained that the mother was arrested because she is the only one who could explain what had happened. She said since the mother was not ready to talk, they would take the child and also rescue her two other children who are also minors.